Back
Why Cayman Loves 'Country' by Loxley Banks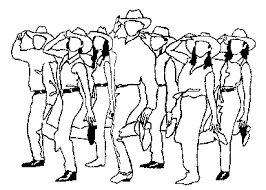 12 November, 2019
Why Cayman Loves 'Country'
Loxley Banks
For the Cayman mariners, music has always been an important element within their seafaring life. They had to spend many long, lonely and treacherous times at sea; music was a comfort in these times.
The music they listened to was mainly Pop, R & B, Calypso and Country, with Country being the principal. This was probably influenced by the many Southern and Gulf of Mexico US Ports their seafaring jobs took them to. One thing you could be assured of when they returned home: they would always bring with them a varied selection of all the hits of the day, and more likely than not, country artists made up the major part of their selections. Among the favourites would be songs by Hank Williams, Ernest Tubb, Ray Price, The Platters, Kitchener, Frank Sinatra, Kitty Wells and others.
Many seamen were also proficient on the guitar and other instruments, entertaining themselves and fellow seamen on their ships, and also at establishments at various ports they visited. Many themes of the sailors' lives are revisited in the music of Andy Martin, the Cayman Cowboy.
One of the main Radio Stations Caymanians listened to during the Southwell Years was WMIE in Miami, on which a prominent US Country disc jockey, Cracker Jim, had a show from 7-9 p.m. In the Cayman Islands, a great majority of the radio sets would be tuned to the Cracker Jim Show nightly. The seamen on their ships also were frequent listeners and families in the Cayman Islands would send in requests to be played on his show for their men.
On his nightly show Cracker Jim would also entertain seamen who were returning home, letting them broadcast information relevant to their arrival home. Outside communications in those days were mainly by mail, or telegraph; there no telephone services and mail arrived once every week to ten days. Thus the importance of the broadcast.
Music and the part it played in the lives of the seamen can be traced back through the years to the earliest record of Cayman Islands Maritime History.