Back
The Human Side: A Daughter's Recollections by Nancy Bodden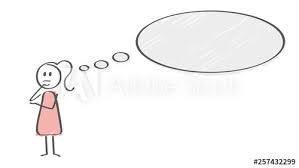 12 November, 2019
The Human Side: A Daughter's Recollections
Nancy Bodden
Gwen Bush did a lot of things above and beyond the call of duty. It is really no wonder why the seamen of the Southwell years held her in such esteem. Gwen had the advantage of knowing the situation of most of 'her boys'. Whenever possible she would provide the trips equally to all men. In so doing she shared the wealth and many families prospered. She also counseled them on the necessity of taking a "call" to ensure them future placement.
Gwen accompanied many all the way to the airport. In an age when women did not go into barrooms, Gwen felt right at home. She heard all the tales in detail. She knew places like Kuwait and Japan as if she had been there. She would say,
"When the boys were at sea they talked about home, and when they were home they talked about sea."
There is good and bad about every job. Gwen had the best and at times the very worst. Gwen talked of the times she and Colin would have to give the horrible news of a man lost. When a family saw them approaching, the crying would begin. They dubbed her "The Angel of Death". Many times Gwen lost a "son" only to have to break the news to his mother or wife and other family. Gwen never got over losing one of them and grieved for them all her life.
Another noteworthy thought: Miss Gwen held her position for 29 years and 10 months. She never missed a day's work except for the birth of her second son. Gwen never liked praise and always felt that her boys had repaid her a thousand times fold. They built her two homes and every Easter and Christmas she received a card with a contribution from each man on the ship.
At Gwen's funeral close to 400 seamen came to pay their last respects. They all vied for a place behind the casket as it was walked from the small church to the cemetery. Gwen loved each boy the best, and they all knew it. The Cayman Islands Seafarers found one last way to honour Miss Gwen when they provided a beautiful marble slab and headstone for her grave which was inscribed "She was a Seafarer at Heart".