Back
A Caymanian Woman's Perspective by Agnes Ailaine Wood Watler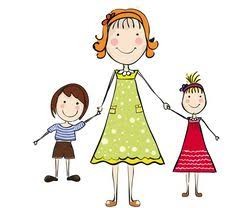 12 November, 2019
A Caymanian Woman's Perspective
A personal account by Agnes Ailaine Wood Watler
I had five brothers. The oldest, Norman Halkeith Wood, never went to sea with National Bulk. He was to sea years before and got his citizenship papers and sailed on American ships. He was in the war but was lucky to survive. He was our brother and our father.
Our mother took sick and died in 1952. That left me with four brothers to look after. The two eldest, James Wood Jr. and William Langley Wood, had joined National Bulk in the 1950s, about a year before Mom died. Joseph shipped out next. Then the youngest brother, Denham Wood (now deceased) went to sea at age 17.
They all saved their money and sent home an allotment each month and the rest when they were paid off. The bank those days was Barclays. I banked their money until I had enough to start a house for each one.
I bought all the material and helped mix the cement, as this had to be done by hand. There were no mixers back then. We dug wells to get water. I hauled all the water to mix the cement, with a bucket tied to a rope, filling the drums as fast as they were emptied. My carpenters were Edison Jackson and Alexander Eden (both deceased). We got along well I learned a lot from them. In a couple of years each brother had a house.
The brothers left some cattle and a fish pot when they went to sea. I would set the pot and would always have fish for dinner. I used to get an elderly man to help me with the cows. I remember one day while moving them from a pasture near where Her Majesty's Prison now stands one small heifer strayed off. We brought out all the others and the man took them on to the pasture in Frank Sound. A young fellow, Adrian Miller (who later went to sea) went with me to look for the strayed cow. We found her, drove her to the road and pushed her into the back seat of the car my brothers had sent me. The small cow could not move, as she was a tight fit, and I drove her to Frank Sound and put her with the rest of the cows. In those days the mosquitoes and ticks were plentiful, but I never gave in to them.
I had good brothers. They never gave any trouble and I worked for them and they supported me. I never had to go out to work for a living.
In 1955 I married Franklin Carl Watler, who was also a seaman with National Bulk Carriers. He was only home six weeks when they called him again. We had some gravel on our proposed house spot when he left. The gravel that we used to build houses came from the beach, as there were no quarries in those days. This gravel would wash ashore. It was now a task to get a house for myself. I again hired my two carpenters and a couple of common labourers (a few older men, as by this time the others who had helped earlier were all off to sea).
Women in those days had to carry out both women's and men's chores. I got all my material and we started building. I never got held up for money, as my husband left an allotment and whenever he got in port he'd send the balance. I finished the house, furnished it and built the cistern. When my husband had completed a year at sea, we then moved in.
After completing the house, I had to save a little money each month, as when the seamen came home for vacation there was no work locally and we needed a little something to live on. A couple of trips after the house was built we bought a new car, which I ordered from England through Mr. Rayal Bodden.
It was after seven years of marriage that our first child was born. My husband stayed for a few months then went back to sea for another year. Our baby cried so much when he left us. It was really hard but I had to remember I had married a seaman.
In 1965 our second child was born. My husband returned home one month prior to my giving birth. It was then that we decided that was the end of sea life. Not knowing how we would manage, my husband bought a new pickup truck and a few plumbing tools. He would haul a little freight and at the end of the week we could shop with the money from that. His first plumbing job was on the Bay View Hotel with an Englishman.
Our son was born in 1967 and never had to cry for his dad leaving him. Gradually the economy brightened and my husband was known throughout the Island carrying out electrical and plumbing jobs and helping to build homes. What a treat it was to know that when night was coming on he would be home with us. We helped our children to build their homes and built two for ourselves, which we rent today. I thank God for His mercies and pray for continued good health to carry on.